News
Great News! Our new single "Time has come to go" and a video to this is out now!
We are so happy! Thank you Alexander Lausch for mixing and Jan Lesjak for recording, Martin Scheer for mastering and Manuel Bauer and his whole team for creating this beautiful video with us!
Bio
The Rock n Roll Future is Now: hailing from Linz, the Austrian city of steel, INTRA strike a heavy blow on the current music scene. The innovative trio are bringing the genre to the next level with their punchy riffs, catchy hooks, heavy drums, and the realest front woman in Stoner Rock.
It was obvious from the get-go that INTRA were here to stay. After dropping their first self-titled EP in 2016, the band celebrated immediate success playing close to 100 club shows, winning the Austrian Newcomer Award, and releasing their highly acclaimed debut music video "Down the Roof" all in the same year.
The Austrian Power-Trio is on a mission to break musical boundaries, open up and explore new territory, while still honoring the true grit of the Stoner-Rock legacy. Deep, dirty superfuzz, bone-dry rock punch, intricate yet catchy songwriting, and a sweet pinch of pop.
Concerts
Coming Up
19.06.21 Blackdoor Picknick-Style Outdoor Festival (König Max Höhe), Wingersdorf 15, Thyrnau, DE
06.07.21 Posthof Linz Frischluft-Bühne supporting folkshilfe
28.08.21 Musikpavillon Linz
30.09.21 Arena Vienna
Past
2020
18.09.2020 - Pilsen, CZE
05.06.2020 - veloconcerts, Lentos Linz
2019
31.10.2019 - Fuzz over Nürnberg, Nuremberg
02.11.2019 - Glashaus, Bayreuth
07.11.2019 - fluc, Vienna
08.11.2019 - Zauberberg, Passau
19.10.2019 - KAPU, Linz
17.10.2019 - PPC, Graz
20.09.2019 - frei:raum St. Pölten
03.08.2019 – Rock den Park, Groß Gerungs
25.05.2019 – Orpheum extra, Graz
06.04.2019 – röda, Steyr
15.03.2019 – stadtwerkstatt, Linz
06.03.2019 – Arena, Wien
01.02.2019 – Klangfarbe Hausgemacht, Vienna
2018
03.11.2018 – Kulturzentrum Alte Mälzerei, Regensburg
13.10.2018 – KAPU, Linz
11.10.2018 – Chelsea, Wien
18.05.2018 – Zauberberg Passau, Passau
04.05.2018 – ann&pat, Linz
03.03.2018 – Rockhouse Bar, Salzburg
01.03.2018 – Kramladen, Wien
Audio
Produced by Intra & Alexander Lausch 2019
Recording: Markus Weiss
Mix: Alexander Lausch
Mastering: Martin Scheer
Artwork and photos by Petra Panna Nagy
All tracks composed by INTRA
released March 2019 on StoneFree Records
Gallery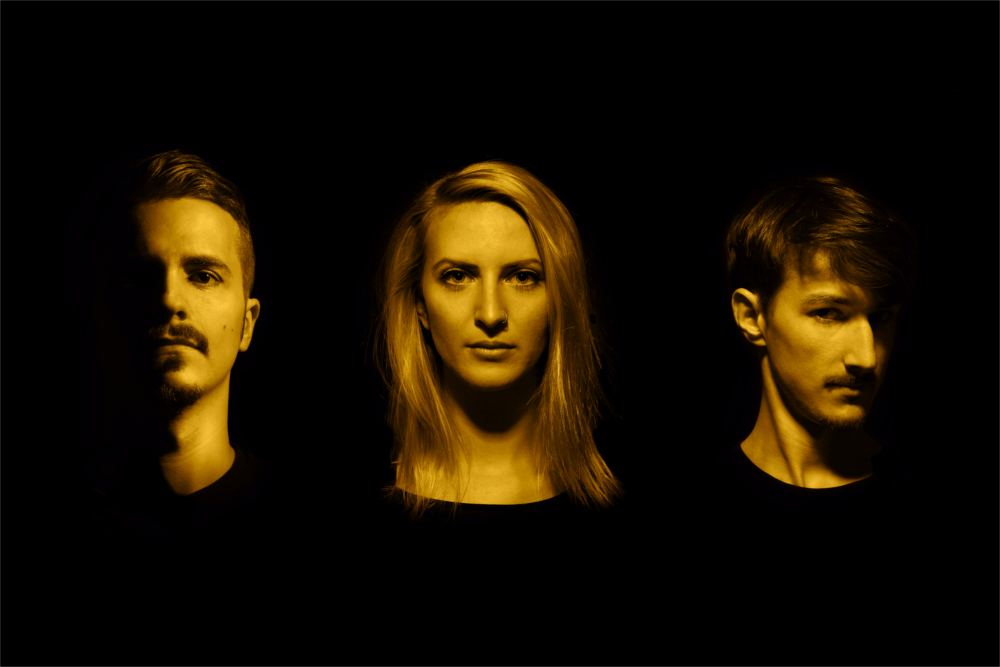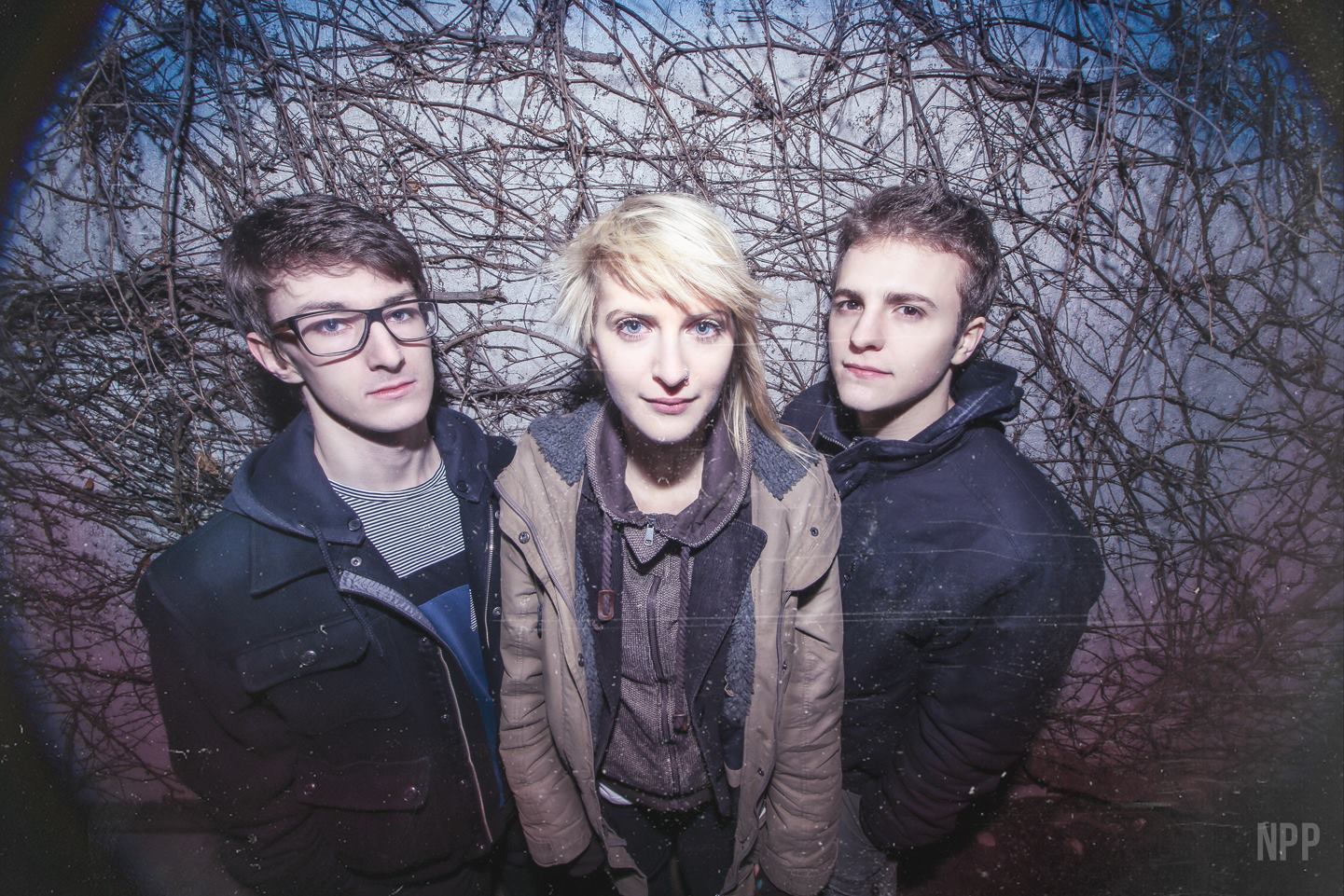 © Petra Panna Nagy
Press
The Contact, in its nine-song totality, likewise has no trouble playing to multiple sides or sounds. Songwriting is a focus — as far out as "Storm" goes, it returns to the hook — and whether it's the gruff opening they give with "You Had Better Take Care" or the touch on beefed-up power-pop in centerpiece "F.d.i.K" or the bright-toned grand finale of "Point of View," the three-piece maintain a consistent quality of work that challenges the notion of The Contact as a debut.
They rock like professionals, to put it another way. Bassist Bianca Ortner holds a strong vocal presence in the material, making the most of each chorus while backed by Hannes Pröstler, also guitar, and drummer Lukas Aichinger. The latter's performance is especially telling because he comes across very clearly as a precision drummer in how he plays. Having also released an album last year with jazz trio Znap, one can hear some of that style of intricacy brought to bear throughout The Contact as well, up to and including the tension builds on toms and the deft cymbal work in the bridges of "Storm."
Pröstler and Ortner have no trouble keeping up, of course, and Intra sound nothing if not ready to hit the road across The Contact's span. They've got a collection of well-crafted, well-executed tracks behind them, an accessible sound that borders on commercial without losing its edge, and the ability to tap into a feeling of urgency seemingly at will. As they bridge between metal, punk, rock and wider-reaching outside-genre fare through cuts like the mid-energy "Homebound" and the more brash finish of "Illusion," there doesn't seem to be any of it that threatens the sureness of their grasp.
It's a first record, so their style might branch into any number of directions ultimately, but The Contact is an interesting mix of sounds, and their ability to manifest such a range of ideas bodes as well as the results they get from doing so.
- The Obelisk, the obelisk.net